Praece COVID-19 Status
Through this difficult time, we intend to deliver our clients the Praece experience they expect, while protecting the health of our team members, our clients, and our community.
Praece's team is working remotely, and fully available to help clients work safely and effectively. We have closed Praece's physical office, and have not yet set a re-open date. On-site visits are currently limited to critical work - please don't hesitate to ask, but non-essential on-site requests may be completed after restrictions are lifted.
We're ready to help - just call or e-mail!
We're passionate technologists
driven by client success.
Why Praece?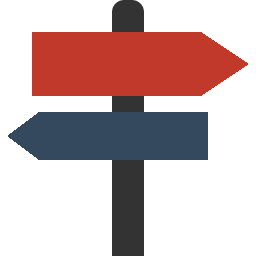 At Praece, we're a little different. We're passionate about what we do and who we serve, from Pacific Northwest clients to global ones. We embrace change, but don't worship buzzwords. We filter important trends in the context of our clients' goals.
History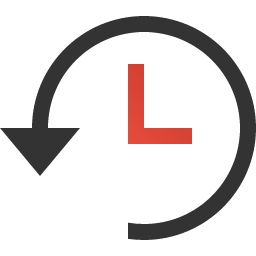 Praece was born in 2008 with a simple goal: Help small and midsize businesses accelerate success with innovative technology strategies. Along the way, we've continually honed our craft. Our mission continues today, inspired by our clients' confidence and growth.
Community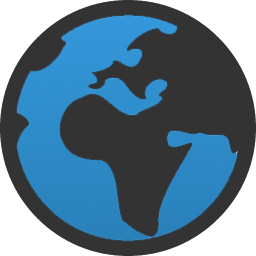 Praece also accelerates success in our community. We provide pro-bono technical services and retired equipment (data securely destroyed) to local non-profits. Our team takes pride in the small boost we provide these remarkable organizations.
Meet the Team
Beyond our singular focus on client goals, our team brings a wide-ranging mix of perspective, experience and approach. Oh, and we love what we do.
Mike OBrien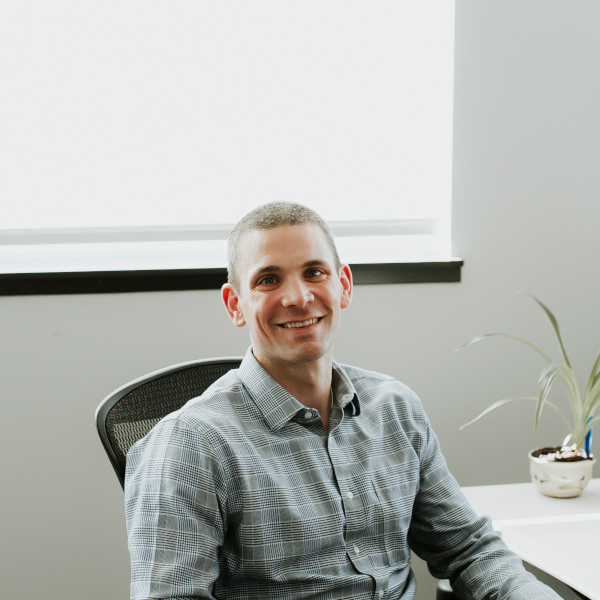 Mike OBrien
Mike started Praece in 2008, full of youthful naivete and zest. These days, he's significantly less naive but still a bit zesty - something the rest of the team manages to see past. Mike is the lead consultant for most PraeceTech clients and a supporting developer for PraeceFlow, in addition to driving business development (thanks to our talkative clients, this is easy) and operations.
Mike has a love for all things integration. Tying best-of-breed systems together with the simplest possible technology is Mike's nirvana. Vendors - expect Mike to ask about your API... And you'd better have a great answer.
Nolan Ball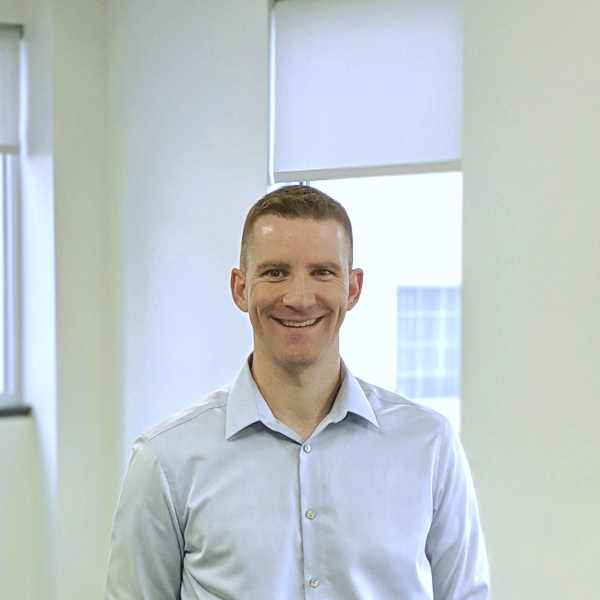 Nolan Ball
Nolan joined Praece in 2019 from a large public consulting firm, bringing deep expertise in project management and operations. Other experience, from supply chain wrangling at mid-size and large corporations to wearer-of-many hats at an impactful non-profit, provide him a strong foundation for his critical role at Praece: Ensure that as we grow, the Praece Client Experience is as exceptional for our thousandth client as it was for our first.
Through two years working abroad in Thailand with the Peace Corps, to his current industry experience and MBA candidacy at the University of Illinois, Nolan's diversity of experience has shaped his open-minded approach to problem-solving. Nolan brings this flexible learning style to everything he does, as Director of Praece Client Experience he'll help us ensure our practices stay closely tied to our clients' business goals.
Alea Austin
Alea Austin
Alea joined Praece in late 2021, bringing extensive experience in project management and high-volume, fast-paced customer service. As our office coordinator, she herds, sleuths, nudges, and otherwise makes sure the PraeceTech and PraeceFlow teams can focus on delivering awesome client experiences.
Jeremiah Stowe
Jeremiah Stowe
Jeremiah joined Praece in 2016 with deep experience in enterprise technology and a track record of providing personable support to a wide range of internal clients. Jeremiah and his team support PraeceTech clients on workstations, mobile devices, servers, cloud services, and more.
Jeremiah's interest in efficient integration between systems - from simple mobile devices to wide-ranging enterprise products - is driven by a passion for delivering a simple experience to users. His experience in attaining his Computer Science degree from the University of Washington both stoked this interest and provided valuable tools with which to deliver that simple experience.
Matt Selfors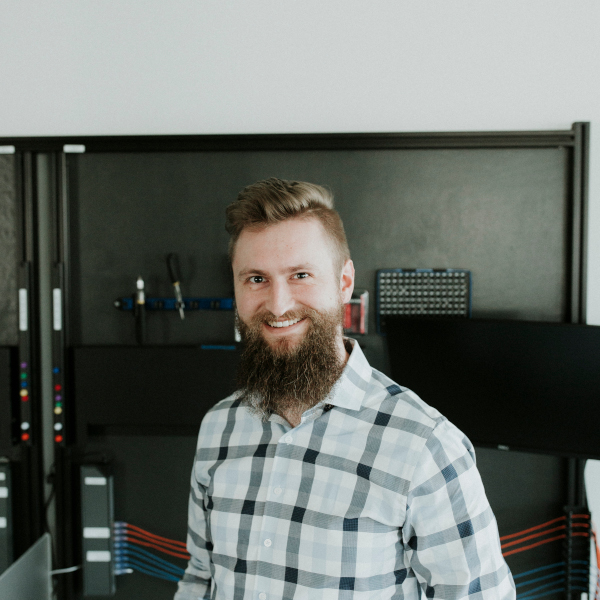 Matt Selfors
Joining Praece in 2016, Matt brings the team a passion for simplicity and efficiency in business processes. Building on that core focus, his knack for efficient troubleshooting and a friendly, professional approach to clients make him a natural fit for Jeremiah's PraeceTech team.
Matt graduated from the University of Washington in 2013 with a degree in Computer Science. Between graduation and starting with Praece, he was immersed in the client service world professionally - in combination with his lifelong love for all things tech, this makes Matt a technologist to be reckoned with.
Jason Morse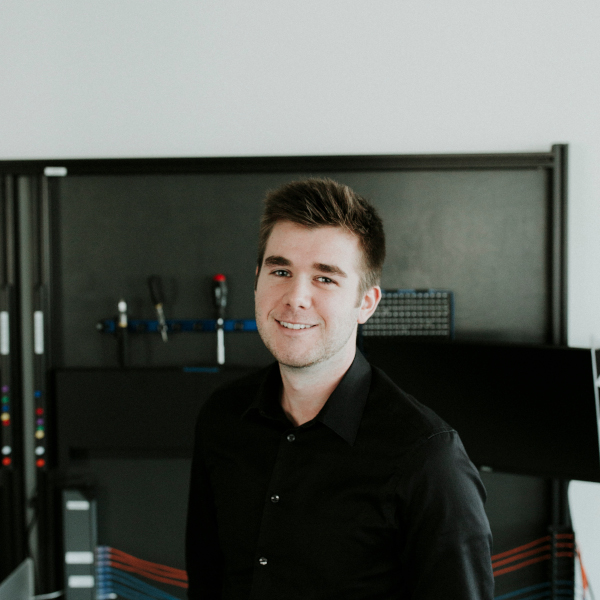 Jason Morse
Jason came to Praece as an intern in early 2019 and joined the PraeceTech team full-time later that year. Graduating with a degree in cybersecurity and network forensics, including multiple certifications in penetration testing, Jason brings Praece clients a deep interest and expertise in network security.
Jason's experience and education focus on taking a proactive approach to cybersecurity. As industry compliance standards continue to evolve Jason's pushes to stay ahead of the curve, helping Praece clients to meet new standards before they are released, instead of scrambling to catch up.
Charles Rosaaen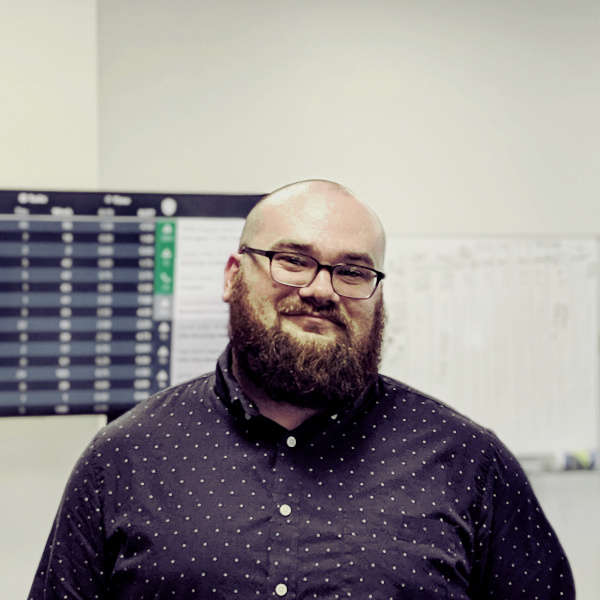 Charles Rosaaen
Charles joined Praece in mid-2019, bringing deep experience in diverse IT disciplines and a passion for client experience to Jeremiah's team. His natural approach to problem solving - step back, break down the issue into individual components and their interactions, remove variables, rinse, repeat - perfectly fits Praece's ethos.
As a hobbyist software developer and general tinkerer, discovering and optimizing the how and why brings Charles immense satisfaction, driving his approach to everything he does. Combined with a long track record of providing outstanding client experience, that passion makes Charles a veritable Voltron of technology consulting!
Ken Loney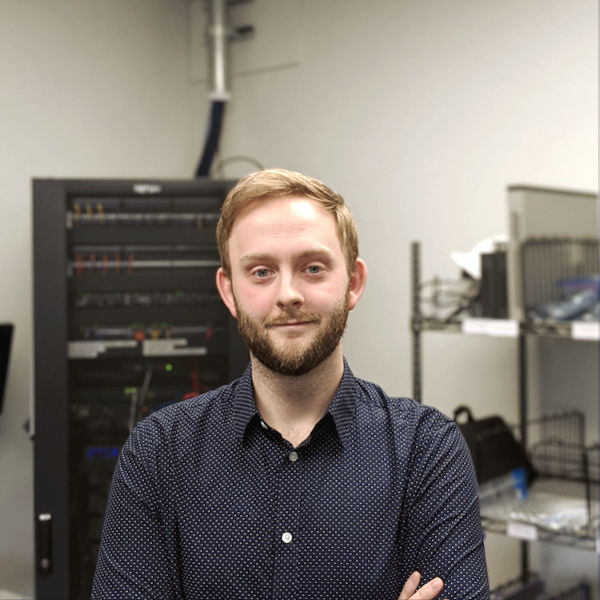 Ken Loney
Ken joined the PraeceTech team in early 2020, bringing with him customer service and healthcare experience. With a passion for technology and creative troubleshooting, Ken enjoys helping clients solve technical challenges with solutions tailored to their business.
A natural born problem solver with interests in technical subjects from development to hardware, Ken loves to dismantle and rebuild complex systems to better understand their inner-workings. Ken's passion for technical details, and ability to explain those details in plain terms, are key to providing the efficient approachable service Praece clients deserve.
Tyler Roshau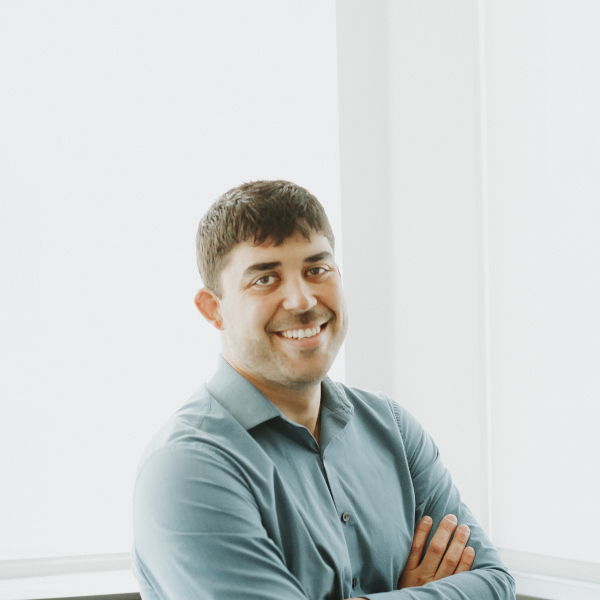 Tyler Roshau
Tyler joined the PraeceTech team in 2011 and has provided a uniquely level head at our fast-moving company. Never afraid to learn something new or fazed by the unexpected, Tyler works with clients on everything from cloud systems and mobile devices to local servers and network infrastructure.
With a background in applied mathematics, Tyler excels at logically understanding processes. His penchant for quickly recognizing patterns allows him to learn systems quickly and provide effective support from the early days of a client relationship.
Tyler Proszek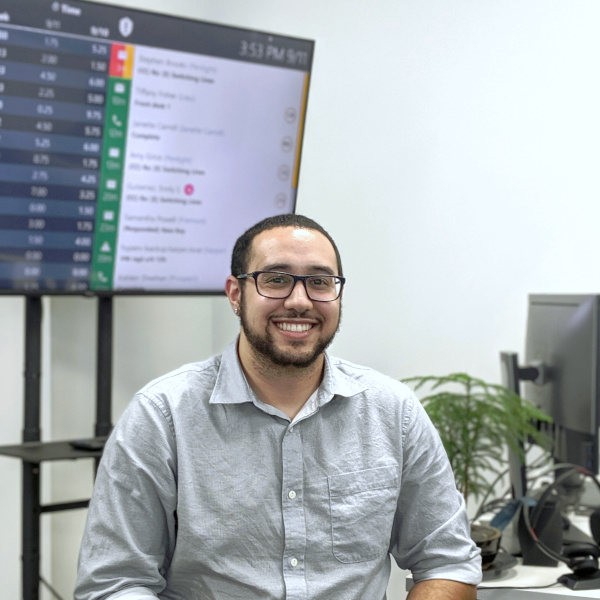 Tyler Proszek
Tyler joined the PraeceTech team in late 2019 with a strong background in networking, systems and security. Combined with years of experience in customer service, these skills help Tyler provide great experiences for clients working with technologies from cloud services and networks to servers, workstations and embedded devices.
Tyler graduated from the University of Washington in 2019 with a degree in Information Technology. His hunger for knowledge and innate curiosity, set against the complimentary backdrops of Praece's internal breadth of knowledge and our diverse client cohort, provide Tyler an incredible opportunity to continuously make clients' lives simpler and easier.
Jacob Panzer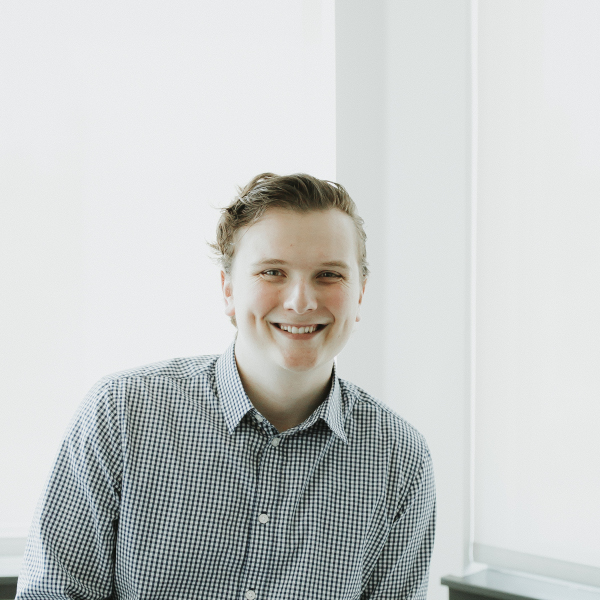 Jacob Panzer
Jacob joined Tyler's PraeceTech team in 2016 with a background in systems, software development and customer service. Jacob works with clients on workstations, cloud services, vendor management and more.
From simple hardware components to large networks and cloud integrations, Jacob loves to understand the mechanics of how things work. At Praece, he applies this passion to both day-to-day troubleshooting and projects he is involved in.
Nathan Bartholomew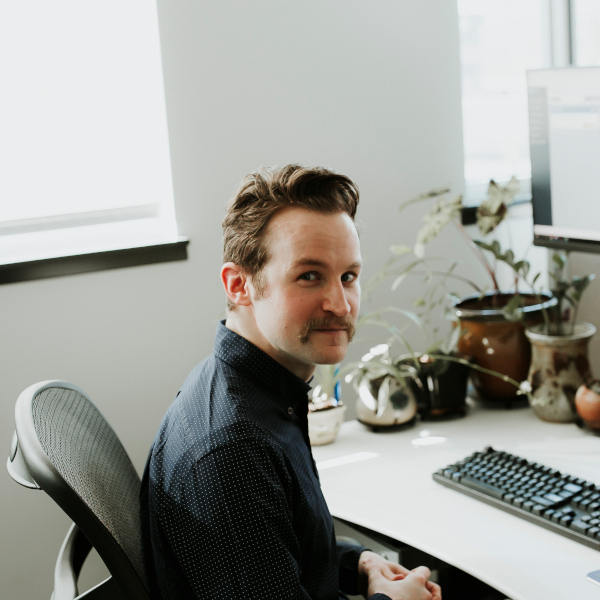 Nathan Bartholomew
Nathan joined Praece in 2018. With years of experience in engineering and research, Nathan uses deep discovery skills to help Tyler's team find elegant solutions for clients. Nathan works with PraeceTech clients on networks, workstations, servers and cloud services.
A (formerly professional) triathlete, Nathan brings the discipline and focus required in the race world to his day-to-day work at Praece. From problem solving to discovering and implementing new technologies, Nathan's dedication produces results that go above and beyond expectations.
Miles Haney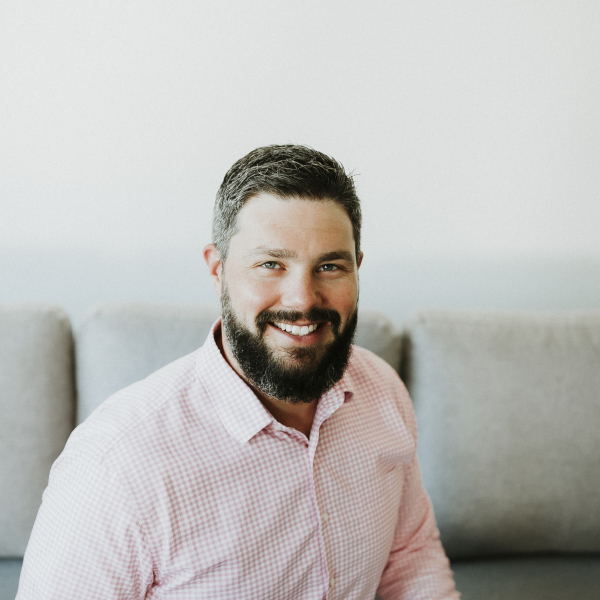 Miles Haney
In mid-2012, Miles joined our team with a penchant for understanding physical systems and infrastructure, an additional skill set that has proved invaluable for providing complete client solutions. Day-to-day, Miles is a versatile member of the PraeceTech team, helping clients with everything from desktop support to vendor negotiations.
If you're a tech-related vendor and not supporting our clients in a timely and professional fashion, watch out - Miles is a fierce advocate. Weathering sneaky sales drones and massive hold times with grace, Miles gets Praece clients great prices, great support and great respect.
Alex Sereix
Alex Sereix
Alex joined Praece in late 2017 with a background in networking, VoIP and customer service. Alex, like all Praece team members, helps clients with a wide range of systems including workstations, mobile devices, infrastructure and cloud services.
Alex loves digging into complex technical challenges, driven by a desire to understand exactly how and why things work. His experiences in customer service impressed in Alex an appreciation for the nuances of mutually fantastic customer relationships, something - along with those complex technical challenges - we have no shortage of at Praece!
Phillip Asemota
Phillip Asemota
Phillip joined Praece in late 2021 and brought with him experience in technical customer service that made him a great fit for the Praece team on day one. Though Phillip just graduated from the IT program at ASU, his love of technology is over a decade old and ranges from tinkering with custom built computers to software programming, all driven by a natural curiosity for problem solving.
Jace Walker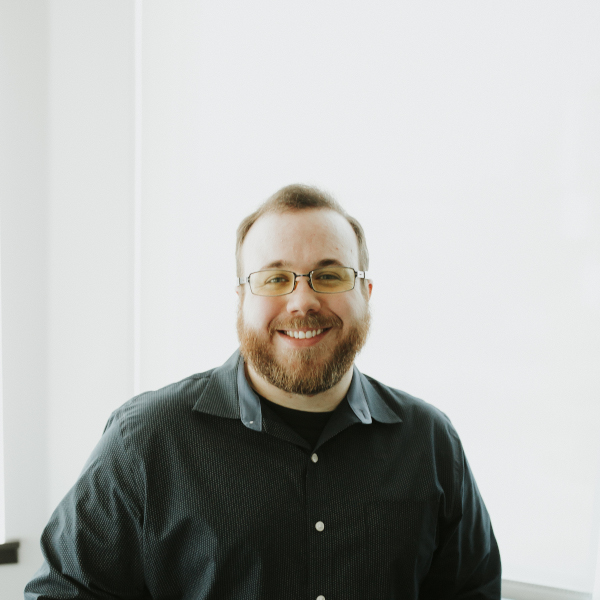 Jace Walker
Jace joined Praece in 2019 with a background in computer science and mathematics. Jace's experience with automation and user experience design helps Miles' PraeceTech team solve complex problems with simple approachable solutions that delight clients!
Jace loves to learn, constantly pushing himself to dig into new topics - from mechanical engineering to Japanese. This passion for learning and disciplined attitude translates to his work at Praece, where he researches the best solutions, digging into the key details to make sure they are the right fit for our clients.
Austin Taylor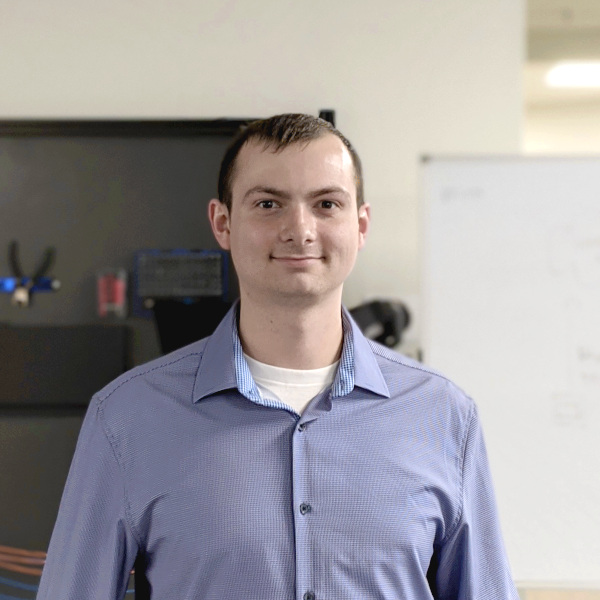 Austin Taylor
Austin joined Praece in late 2020, drawn to the uniquely client-focused nature of the Praece culture. As a computing enthusiast with a background in networking, Austin will continue to develop his technology skills at Praece in a customer-friendly environment he enjoys.
Austin brings a warm personality and a calm approach to troubleshooting, with a focus on bringing fantastic personal experiences to technology. Austin craves a deep understanding of the inner workings of systems - you can count on him to get to the root of a problem and deliver a jargon-free solution.
Jeremy Roshau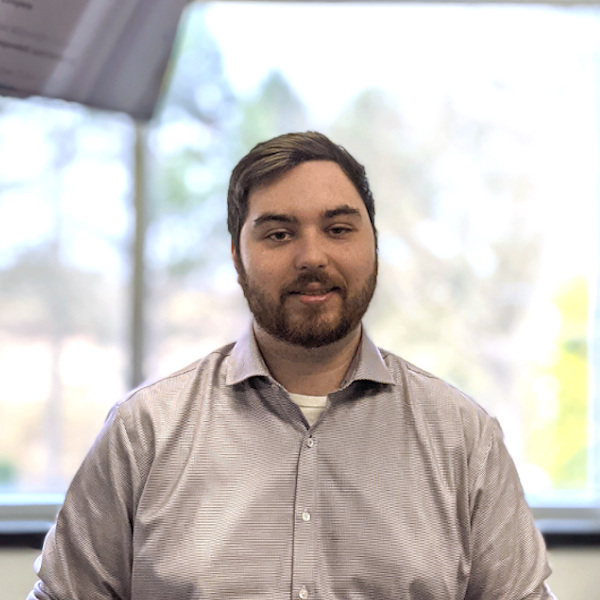 Jeremy Roshau
Jeremy started at Praece in 2021, with a strong background in business IT and customer service. Jeremy has worked with employees at many of our region's well-known companies, and brings context from that deep experience to every client interaction at Praece.
Jeremy's story at Praece is unique - he worked on the team for a short time as a new professional and has since spent four years working in IT and client service across a diverse set of industries. He returns to Praece with a wealth of new experience!
Amber Rodriguez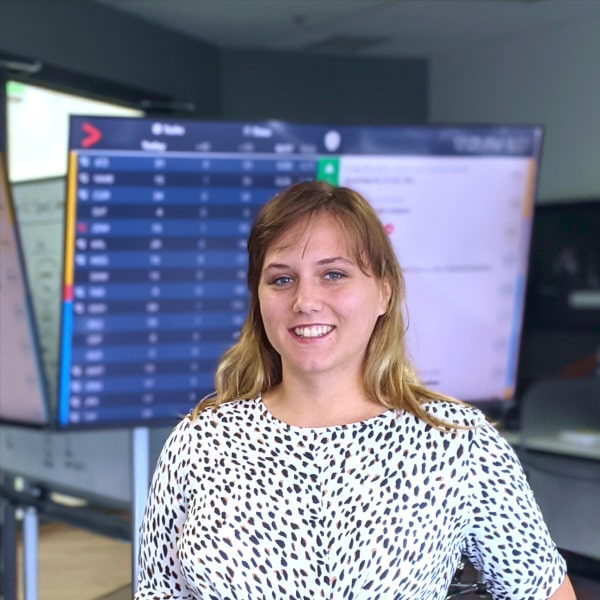 Amber Rodriguez
Amber joined the PraeceTech crew in 2021. She brings a computer science education, a passion for technology, and a strong background in customer service to the team.
Given her deep experience in a variety of customer-facing roles, Amber is no stranger to finding creative solutions in fast-paced, ever-changing situations. Amber strives for perfection, and will put her passion for learning and aptitude for problem-solving to work for Praece's diverse client base.
Kevin OBrien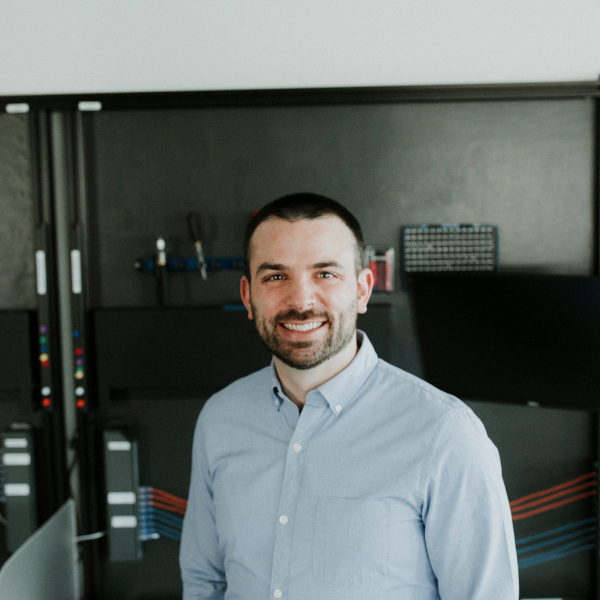 Kevin OBrien
Coming on board in the early days of the company (2010), when Praece was a one-person show, Kevin stepped in to provide a near-perfect complement in skill set and demeanor. Currently, Kevin leads PraeceFlow, driving implementation of amazing software and apps. He spends his days helping clients find best-fit solutions and his nights studying ways to leverage the latest technology for small business.
While Kevin enjoys building or deploying a beautiful system, Kevin is a user experience (UX) fanatic at heart. He's constantly ranting about giving users the best possible path to what they want, or need, to accomplish. While this can get a bit repetitive around the office, his results can't be denied.
Conor Clary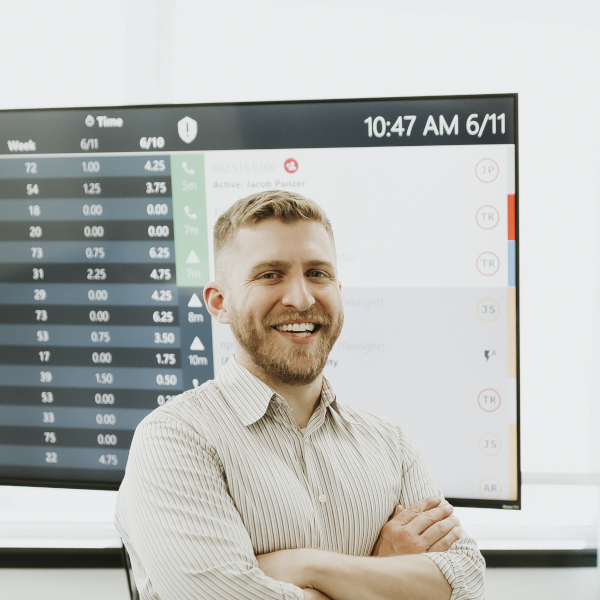 Conor Clary
Conor joined Praece in 2019, working previously in startup environments. Per the usual startup modus operandi, he wore many hats - analyst, full-stack engineer, integrator, business developer, cook and bottle washer, and beyond. Conor brings all those skills to the Praece Flow team, his critical thinking and adaptability are essential in bringing comprehensive, high-value solutions to clients.
Conor's understanding of how to build a foundation with room to grow fits perfectly with Praece Flow's philosophy - start simple, then: learn, improve, repeat. In selecting and customizing software, integrating systems, and building products to help your business grow, our team delivers smart, efficient ways to improve bottom-line results.
Zac Oberg
Zac Oberg
Zac joined the PraeceTech team in early 2018, bringing with him a background in video game development and a knack for creative problem solving. With a passion for helping others succeed, Zac excels at helping clients navigate obstacles to achieving their goals.
A talented botanist, Zac applies the patience learned from this discipline to his work outside the greenhouse. His cool head and broad technical knowledge combine to produce a result that meets the high standards Praece clients have come to expect in support and consultation.